Sri Maramma CSB & seed producer group

This group of 13 women farmers in Gulaganahalli of KodihalliHobli was started on 24-2-2014 with an initial fund of about 48000 Rs, GF providing a support of Rs 33000 and members contributing 15000 Rs. The group produces and (also procures from about 80 other farmers) seeds of several verities of Ragi, paddy, pulses, oil seeds and vegetables. Last year they have marketed about 1750 kgs of seeds worth about Rs 190000 . The group members have earned wages of about Rs 13000 in this activity.
[ Apart from wages Sri Maramma CSB earned group income around Rs 20,000 - 22,000]
Maramma Samudaya Beeja Utpadakara Sangha : This producer group consists of 13 women members from the village of Gulganahalli in Kodihalli, are responsible for Seed conservation and Production in.
Location: Gulganahalli village, Kodihalli division, Kanakapura district, Karnataka
Members: The community seed bank in Gulganahalli village was built more than a decade ago to provide local farmers with access to seeds of traditionally-cultivated crop varieties and to preserve local biodiversity. The Maramma Samudaya Beeja Utpadakara Sangha was formed in (DATE) to carry on this work and provide woman farmers with an additional source of income through seed processing and sales. The producer group has gathered and stored more than 31 varieties of ragi, 5 varieties of minor millet, 7 varieties of rice, 22 varieties of vegetable, and 4 varieties of oil seed. The producer group members also regularly conduct germination tests at the seed bank and preserve traditional varieties in-situ by planting them in test plots and their own kitchen gardens.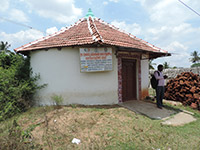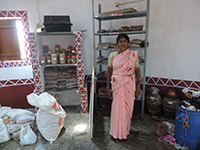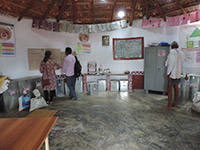 ---