Arasamma CSB & organic input producer group -Alanatha

This group of 14 members in Aalanatha village of KodihalliHobli, was started on 14-3-2014 with an initial fund of 84000 Rs, GF organization providing a support of 63000 Rs and members contributing 21000 Rs. The group produces Honge(pongamia) seed powder (with a pulverizing machine) which is a very good organic input with high nutritive values and antifungal properties. The group had collected 4.5 tons of Honge seeds worth 60000 Rs, last year from about 30 farmers and have sold about 2500 Kgs of Honge seed powder worth 75000 Rs. The group members have earned wages of about 15000 Rs through this activity.
Sri Arasamma Savayava Utpadakara Sangha : Located in the village of Alanatha in the Kodihalli division, this producer group with 14 women members procure pongamia seeds from the neighbouring area and supply pongamia powder to Janadhanya to be sold in the urban market. Pongamia powder is a good fertilizer(nitrogen supplement) and can be used as an organic pesticide.
Location: Alanatha village, Kodihalli division, Kanakapura district, Karnataka
Members: The Sri Arasamma Savayava Utpadakara Sangha producer group was formed in (DATE) and is involved in organic input production. The women in this producer group grow pongamia seeds, grind it into powder, and package it for sale on-site. Pongamia powder is an excellent fertilizer because it naturally fixes nitrogen and can also be used as an organic pest repellent.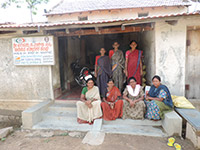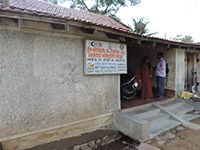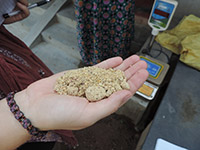 ---